FEATURED PROPERTY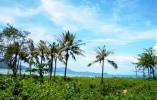 Terms & Conditions
This is the website of Koh Samui Property Shop.

Use of this website is subject to the following terms:
The content and design of the website pages are subject to copyright owned by Koh Samui Property Shop. You are welcome to print pages for your personal use but no part of this website, our logos or trademarks may be reproduced or transmitted in any way for any other purpose.
Koh Samui Property Shop has made all reasonable efforts to ensure that all information provided on the website by ourselves and third parties is accurate at the time of inclusion. However, there may be inadvertent errors on the website for which Koh Samui Property Shop takes no responsibility. Koh Samui Property Shop reserves the right to make changes and/or corrections to the website at its own discretion.
From time to time this website may include links to other websites not under the control of Koh Samui Property Shop. Koh Samui Property Shop has no control over, and will accept no liability in respect of, the content on any external link.
By accessing this website you agree that Koh Samui Property Shop shall not be liable to any person for any special, incidental, direct or indirect consequential loss or damage including, without limitation, loss of profits or revenues, cost of replacement goods, loss or damage to data arising out of the use of, or inability to use, this site which may arise from the use of this site or use or reliance on any of the information contained in any of the materials on this website or from access to other material on the Internet via hyperlinks from this site.
Any information related to a supplier or product on the website, which is not part of Koh Samui Property Shop, does not represent any endorsement by Koh Samui Property Shop of the quality of the supplier or product offered.
Your personal information

About this statement
This statement will tell you about how we collect and use information about you. We will not store or process your personal information outside the United Kingdom, with the exception of applications received from abroad.

What information do we collect?
We may ask you to give us certain information when you use this website. The information we collect depends on which services you use. The information may include:
Your name and date of birth
Your postal address and telephone number
Your email address
Your gender
Your occupation
Your interests
Other specific customer related information
When you contact us by email, we will use the information to reply to you on email or by post.

Koh Samui Property Shop will use the information from users to contact the user by email, post, fax or telephone and advertise future services and events to the user.

Where information provided by users may be considered sensitive, Koh Samui Property Shop will only process such data where the users' explicit consent has been given by accepting these terms and conditions.

Koh Samui Property Shop may use and store "cookies" to help us recognise users on any return visit. The cookies used by us will not give us any personal details about you.

Koh Samui Property Shop will use your personal information for internal analysis and research. We will not pass on your personal information to external organisations.